Call for more info: 203-234-0025

Interested in learning more about NHTV ?


 © 2017. Connecticut Community TV, Inc.

Video Spotlight: LWV North Haven Selectmen Candidates Forum 10-11-17

Produce your own​ show!

We make it easy for you!

or call us at 

203-234-0025.

LWV SELECTMEN CANDIDATES FORUM: 10-11-2017

MENTAL HEALTH, WELLNESS 

& RECOVERY: KATE CALLAHAN

NORTH HAVEN H.S. FOOTBALL: 

-VS-CREED

NHHS H.S. FOOTBALL:

-VS- POMPERAUG

DTC: SALLY BUEMI:

FOR SELECTMAN

DTC: AMANDA GABRIELE:

FOR BOARD OF EDUCATION

DTC: MIKE HALLAHAN 

& DANIELLE MORFI

NORTH HAVEN CONSERVATION:

HIDDEN GEMS OF NORTH HAVEN

In the spotlight is LWV North Haven Selectmen Candidates Forum, was taped October 11, 2017,  and is now airing on NHTV (Comcast 18 or 1070, and Frontier 99) and online at NHTV.COM

NHTVNOW TELEVISING MEETINGS LIVE

For the first time, NHTV will televise all North Haven Board of Selectmen and Board of Finance Meetings live, from North Haven Memorial Town Hall. The first live telecast was the Board of Finance Meeting on April 19, 2017, on NHTV2 Government Television (Comcast 20 or 1084, Frontier 99). As well, the first, live broadcast of the Board of Selectmen was the May 11, 2017 meeting. The live telecasts were made possible after completion of the installation of new equipment in Town Hall, garnered from support from grants from the State of Connecticut, as well as Frontier Communications and the Town of North Haven. In addition, all meetings will be aired, as usual, on a tape-delay basis on NHTV2, and online, on-demand at NHTV.COM

NHTV Now Also Carried On Comcast Xfinity Digital HD Tier

​NEW! Comcast Xfinity Channel Designations as of 5/1/17:

​NHTV Public TV: 18 or 1070

NHTV Educational TV: 19 or 1090

NHTV Government TV: 20 or 1084

Note: NHTV is still not carried in HD by Comcast Xfinity.

Carbone's Deli of North Haven

Arnold's Jewelers

The North Haven Diamond Center

NHTV Salutes Our Sponsors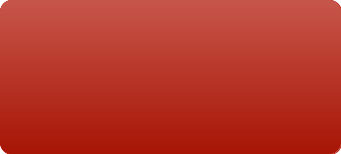 & Cookie Dough Fundraiser